To the reader - this product has been conceived circa 2007 and design completed by 2011. Couple of hundred units were sold, but development cost was never recovered, and with limited demand sale was discontinued in 2014 All material of promotional nature presented here is from archives and intended to demonstrate one of my accomplishments as a hardware designer rather than to offer EVision. As of spring 2020 Metric Mind Corporation was transformed to Metric Mind Engineering focusing exclusively on consulting and development work, so no hardware is being sold.
EVision II
2009
From promotional flyer:
EVision™ is new development of Metric Mind Corporation. It's a sophisticated instrument allowing to monitor, accurately measure and record many parameters related to the battery and overall electric or hybrid vehicle performance.
As designed from ground up for use in an EV, EVision™ meant to replace any existing fuel gauge type instrumentation such as e-meter. EVision™ provides many more functions and flexible user configurable display options while getting rid of numerous e-meter shortcomings. It tracks and allows to log about 15 different battery and vehicle parameters, such as battery voltage, current, instant power, capacity, energy, temperature, balance as well as vehicle efficiency, speed, distance to empty, time to full (in charging mode) and others. EVision™ is battery chemistry independent and will work with any battery and drive system type.
Any three parameters can be displayed at once using two digital and one analog LED displays. User can assign any parameter to any of these three displays creating custom "page". Twenty pages are stored in memory and selectable at the touch of remote control button. In addition, EVision™ is equipped with stock analog fuel gauge driver allowing using existing dash fuel gauge as traction battery SOC monitor. The instrument is fitted with galvanically isolated RS232C serial interface for capturing streaming data and uploading/downloading configuration files. All parameters and values are date stamped and continuously streamed out in NMEA ASCII format whether acknowledged/captured or not. For more information visit www.metricmind.com. Samples are available now and mass production scheduled in Q4 of 2007.
EVision installed in my first EV conversion vehicle - Honda CRX with AC drive (aka "ACRX").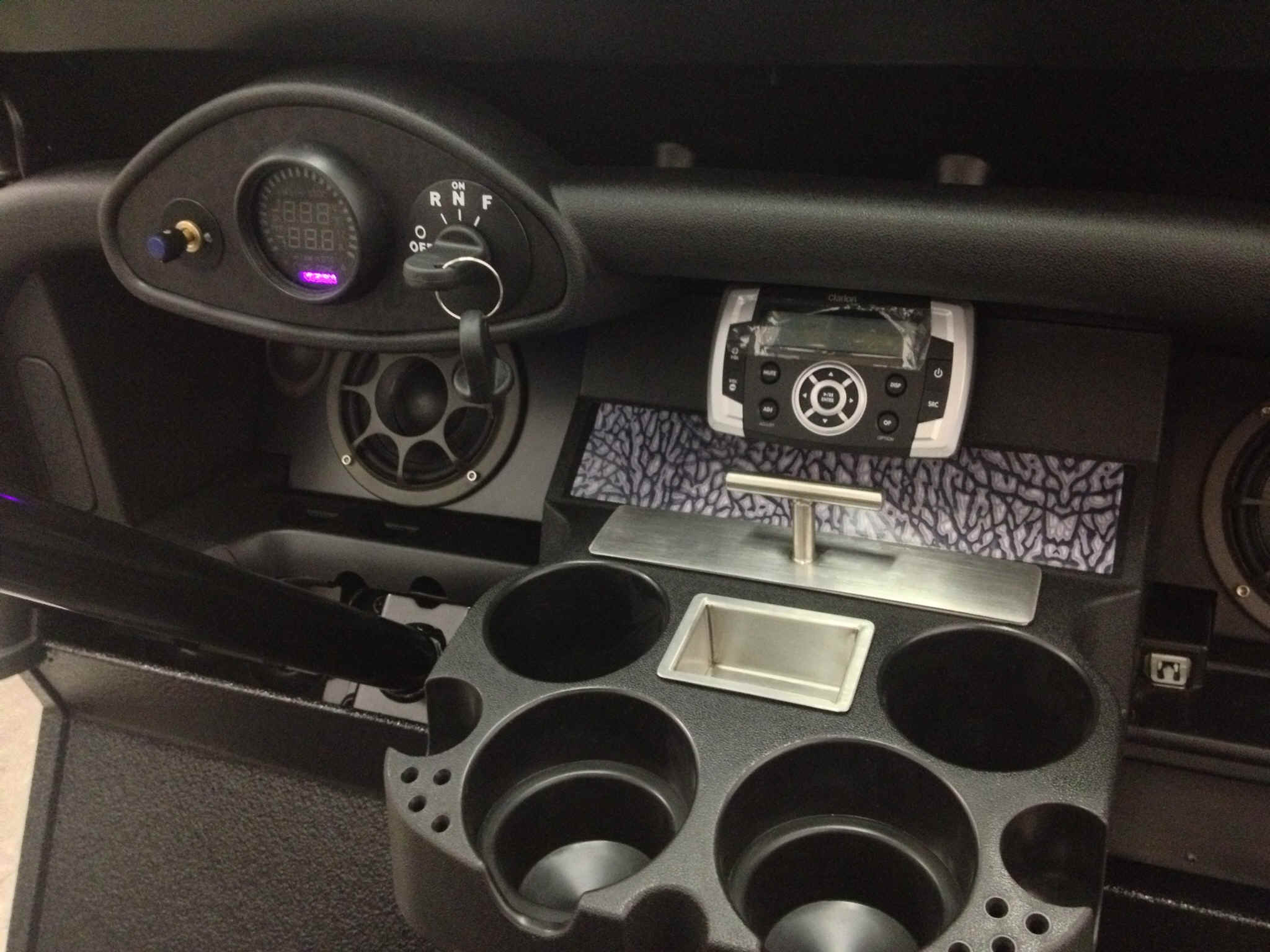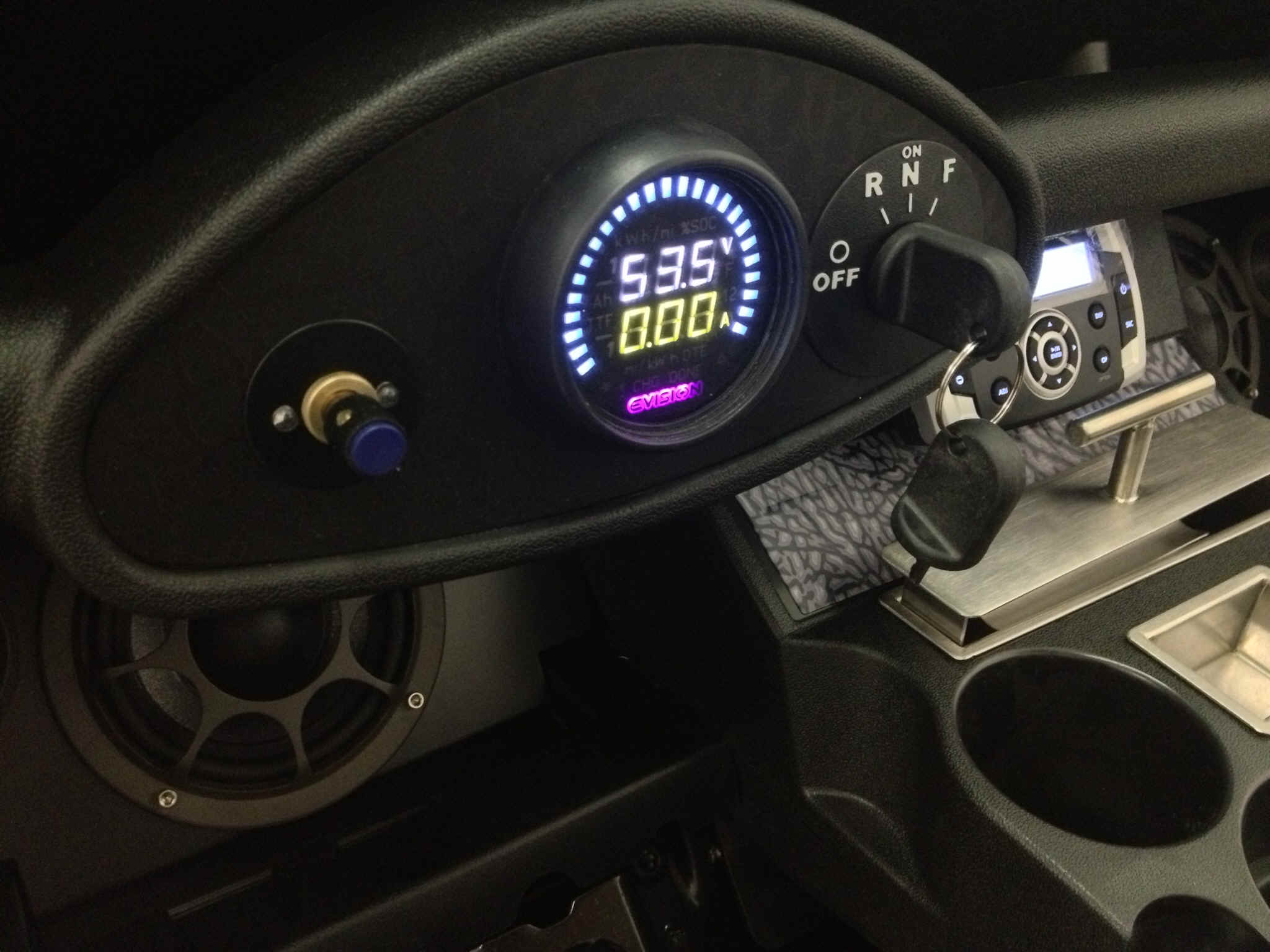 This unit is was installed in a golf cart of a unique customer - no other than Michael Jordan himself.
Few photos of the gadget: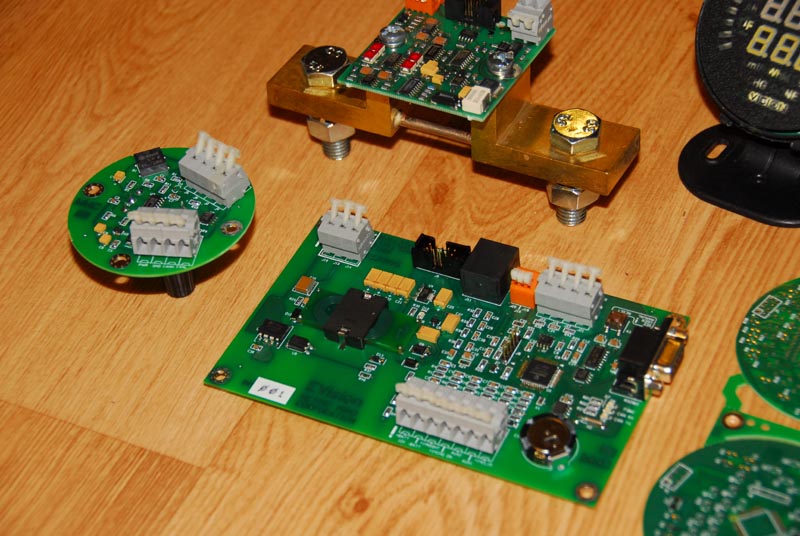 Gen 1 boards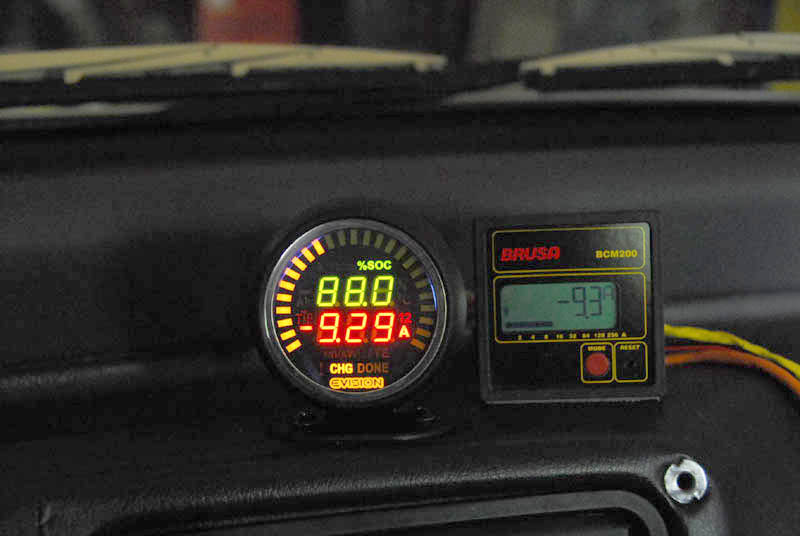 Calibration in my vehicle against very accurate BRUSA BCM200 Ah counter.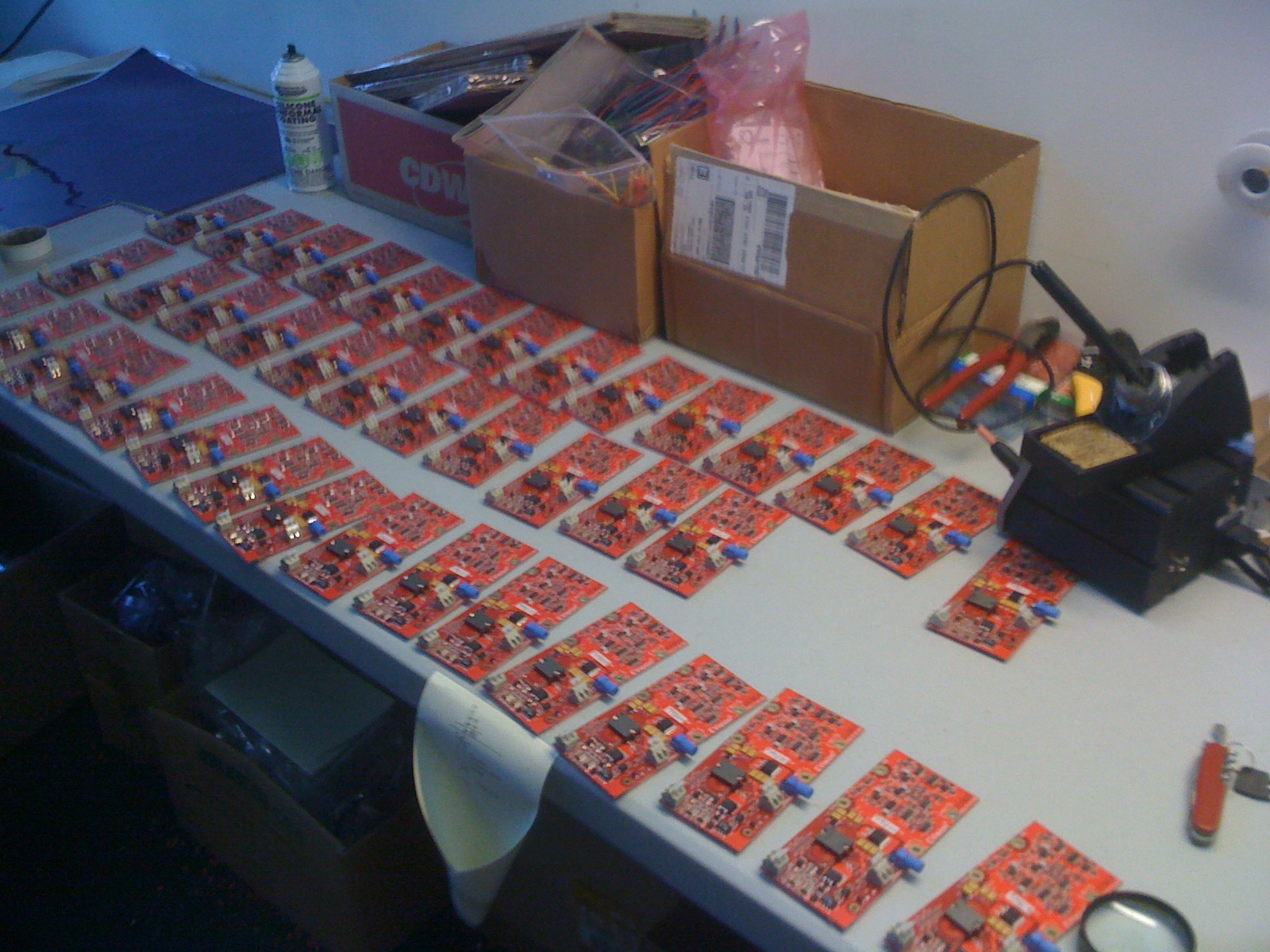 Gen 2 production main boards
Gen 2 production display boards
Timing diagram of working principle - scope capture
Gen 2 on the dash of Honda ACRX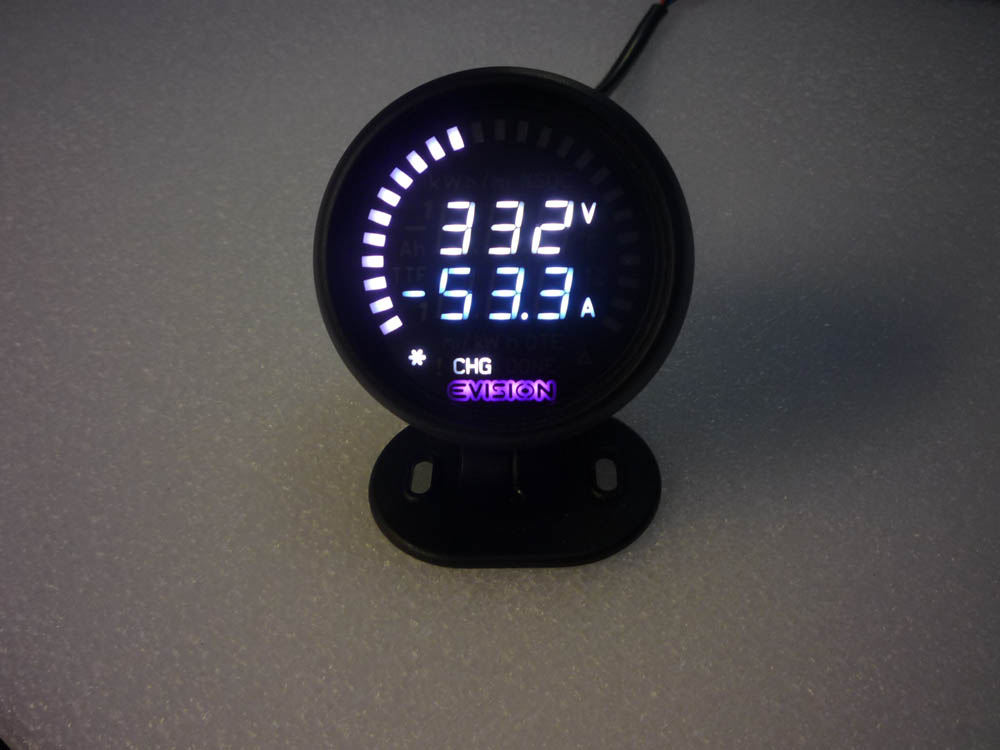 White LEDs display is being tested. No 7 segment displays were used in the unit - all digits and graphics formed with individual white LEDs behind gel filters.
Another photo of Gen 2 EVision, later on integrated into stock instrument cluster of ACRX.